Alright guys... a few updates on my trusty, yet lovingly crusty, GT.
1st thing I've done recently is lower the suspension with a pair of slightly used Moss competition springs. I love how it sits in the front. Lowering blocks are in the mail for the rear until I can order a set of uprated reverse eye leafs. Check out the difference in height.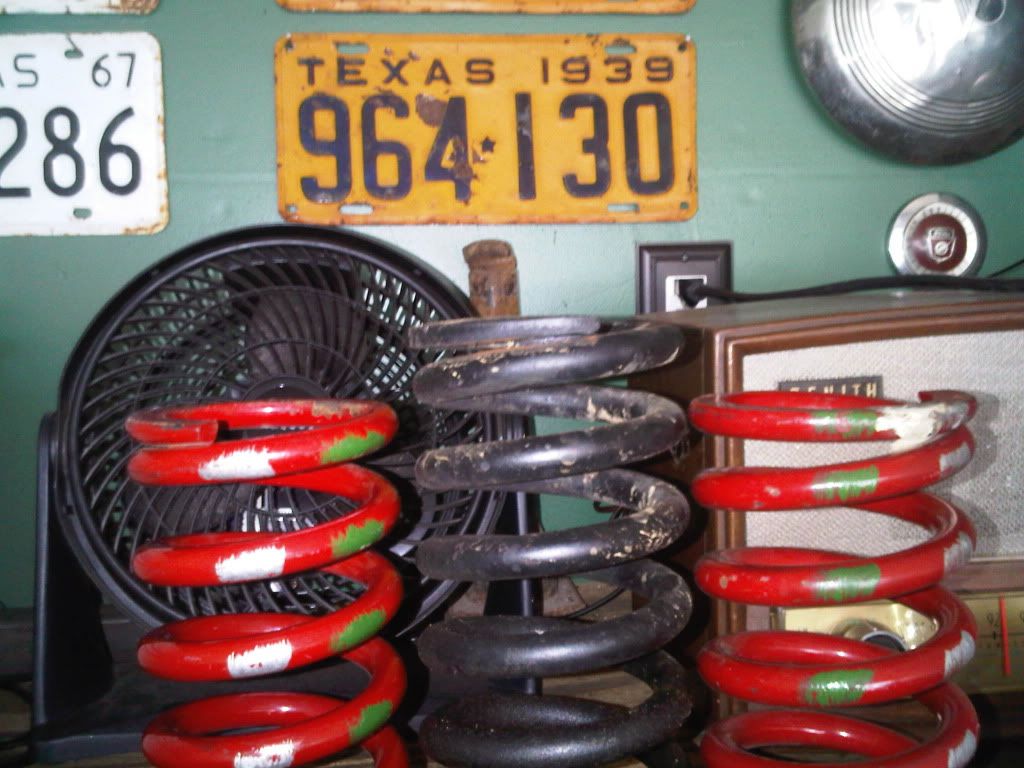 Next was the axle debacle. I scored big time and picked up everything you see here for a mere 75 bucks. The WORST part of the deal was this guy had hired some kid to remove what you see, and the kid DID NOT. The guy was out of town and was pretty irritated that the kid hadn't removed it for me. Thus began the shadiest, craziest, part removal of my life. Get this. The back of the parts car was suspended by a 2 foot tall SCISSOR JACK under the gas tank! Unbelievable. I literally removed what you see here with the scissor jack, a crescent wrench and a basic socket set. I was using rocks for hammers and other parts of the car as chisels and pry bars. I got it out though!!
Luckily no more than my arm was under the car at any point and time and I was constantly looking for any movement in the car. The drive shaft was already disconnected.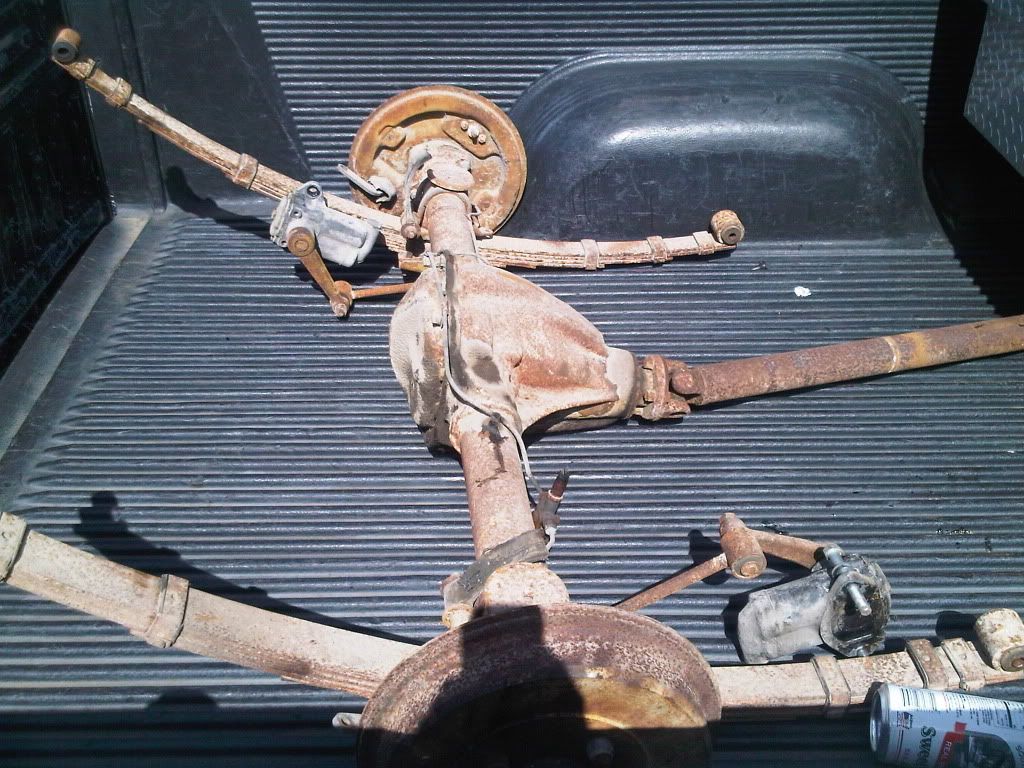 This guy had some pretty cool parts off a '72. If anyone needs the center console (sans radio), let me know. It's got a light switch, hazard light switch, original cigarette lighter and all the wiring in the back of it. I have no use for it. I'm keeping the mirrors, radio, and clock. The vinyl is in good shape, but it's got a ding in it... possibly something layed across it for a while and made an indentation. It might work itself out over time. Not sure.
I sandblasted the axle and painted it. I'm just waiting on seals and brakes, then it goes in and I'm back to stacking miles on this poor old thing.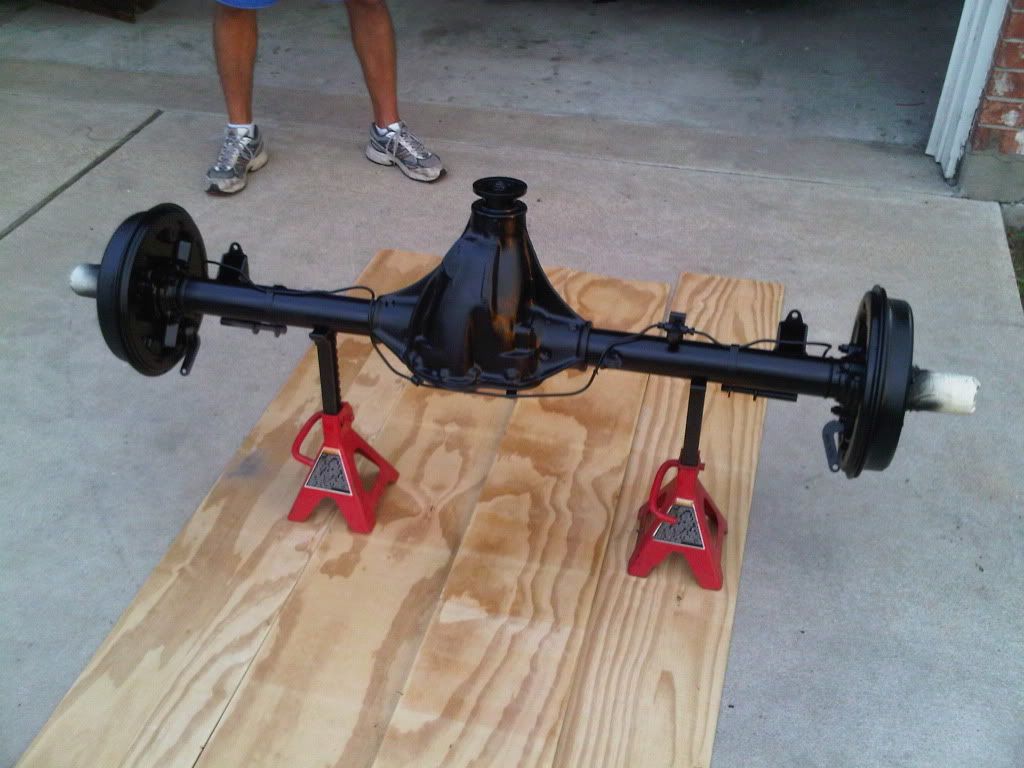 Now in cosmetic news... check out those swanky knock offs Chris sent my way. Thanks Chris!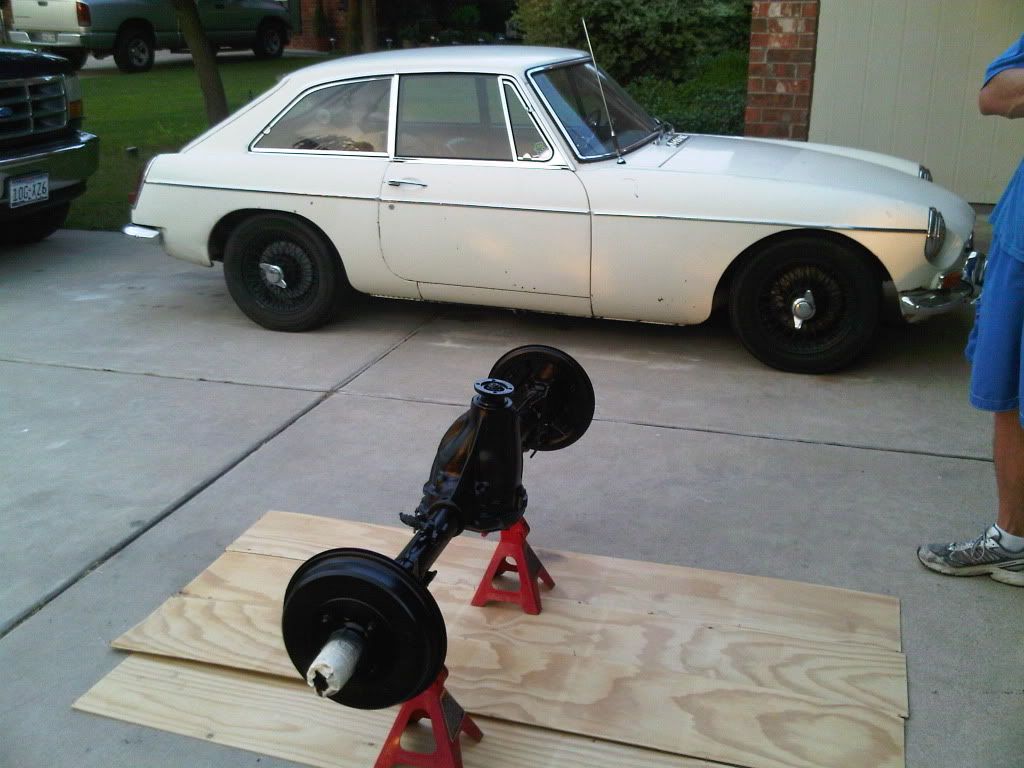 I ditched that fugly racing mirror (that I couldn't even see) that was on the front wing. I welded up the hole and primed the area I worked on. After studying tons of GT pics... I eyeballed where the new mirror should go, bit the bullet and drilled. I hate doing it without measurements... but I think I'm close to the factory location on a later car. If not, it's not like I don't know how to weld holes closed.
Can't tell you how many dirty looks that BP sticker gets me. I love it!
BP for the win!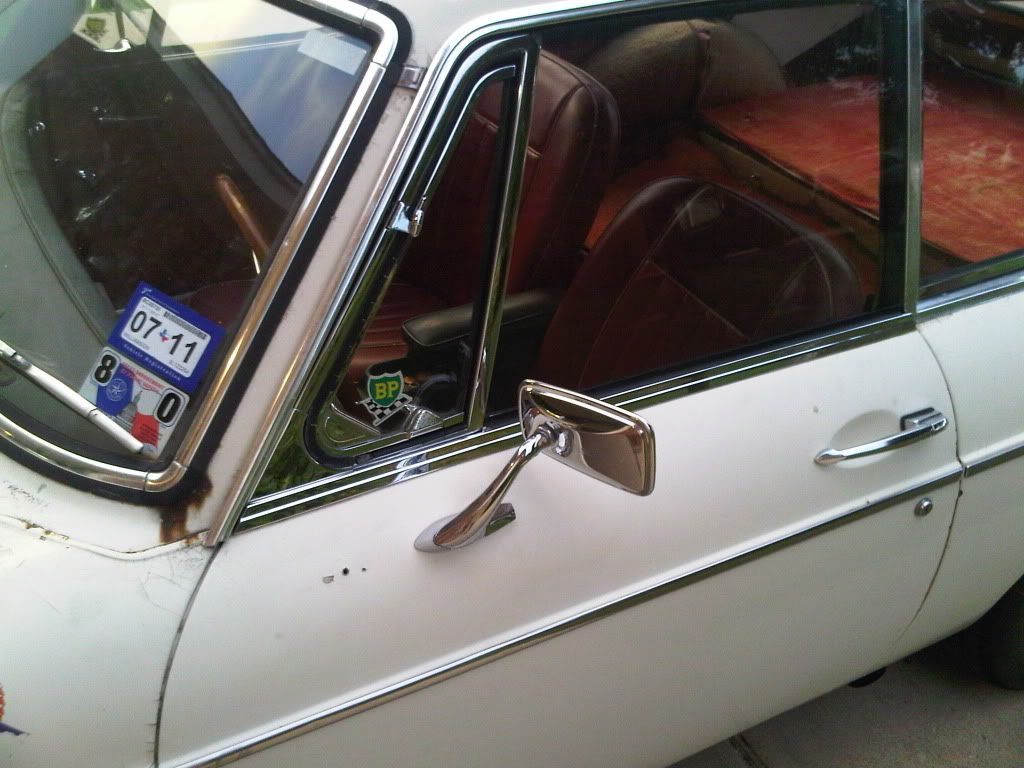 Lastly, while I was waiting on axle parts... I finally succumbed to the restoration bug that has been nipping at me since the day I brought this car home. After a whole year of putting off doing ANY restoration work... I brushed the aluminum wheel with a foam sanding block, polished every piece of chrome on the car... and the snowball has started to form. Next month I'm restoring the dash... then after a road rally I'm participating in around September... it's getting painted back to OEW. GASP!